The Chromebooks have really stepped-up our formative assessment game. I've already posted about some of my favorites, Kahoot and Quizziz here, and now want to write about Edcite.
Edcite.com is a free website that allows teachers to create assessments that look like PARCC.  Teachers can create classes and add students  so they have their own accounts.  Students 13+ can log-in using their GAFE account. Edcite allows you type in one students at a time or upload a .csv file.  Classroom teachers had trouble uploading students. I found this tutorial to be helpful and created a sample file here.
Once accounts are created teachers can search the assignment library for pre-made assessments based on grade, subject, and my favorite, Common Core Standards. A teacher can assign a found assignment as-is or edit it to meet their need.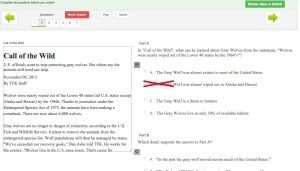 Teachers can also create their own assignments.  Questions, passages, videos, images, and audio each have a library to choose from.  The biggest problem in creating new questions is the large number of options they are provided.  Questions can be multi-step and they can be interactive including highlighting, drag and drop, graphing, labels.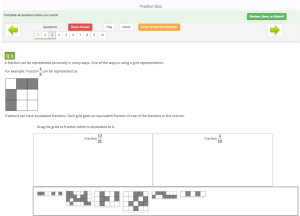 So why Edcite?
The main reason is that the user interface looks likes PARCC.  While taking assessments students can:
flag a question to review
take notes
eliminate answers
progress through questions usingarrows on the top
review their questions for: answered, not answered, not viewed, and flagged
review their questions and jump to a specific question
submit final answers