The first day of teacher's convention was full of information.
Today I presented on Augmented Reality and QR Codes. While it's hard to see the benefits of AR in slides, click here to see my notes and ideas.
Tomorrow I present on creating and iBook, creation and copyright. Download my iBook that is full of how-tos here.
During the day I learned a few best practices for Google Docs:
writing a choose your own story using Google Slides
creating a PARCC ready Research Simulation task using Google Classroom
I was able to listen to Jon Bergmann talk about connecting with each student using The Flipped Classroom. My takeaways
We need to change the way teach because currently our lessons are not teaching everything they need
Keep videos short- about 1.5 minutes per grade level
Do NOT lecture because the students did not watch the video
Make sure to have a plan for students who do not watch
Plan for students with incomplete understanding
Make your own videos!
Teach students how to watch, pause, rewind, and take notes during videos
Best of all I spent time last night and today with other Hi Tech Hall presenters.
I played with and now want a Dash Robot.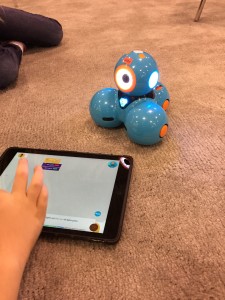 Meri @geekyteach and Marcus had me eyeing a Polar 3D Printer, and enjoyed its simplicity.
I listened to a High School teacher explain how she uses Raspberry Pis and Scratch to teach Literacy.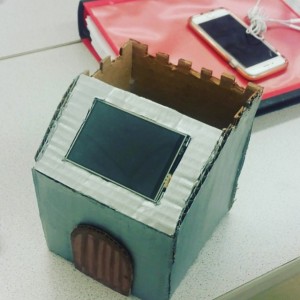 Kathi @kerszi showed me PoplAR makes books and posters with apps for Augmented Reality. I cannot wait to start acquiring some of their stuff.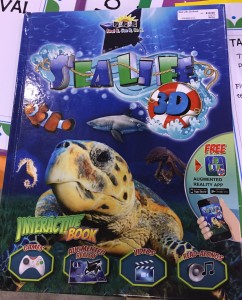 Kathi also shared Design Studio an resource she received from Kevin @kjarret.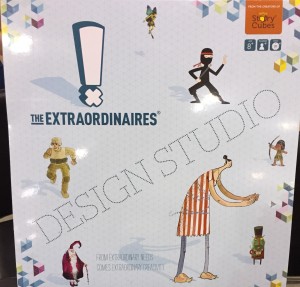 She also showed me her Ozobot cubes.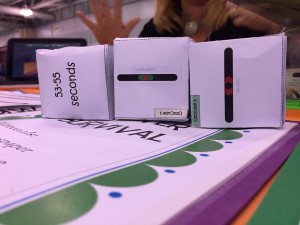 Marcus let me look through a great book: Invent to Learn Guide to Fun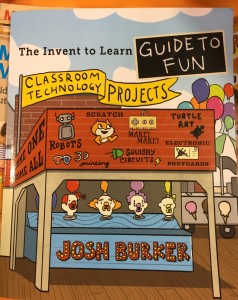 Another day tomorrow and it's been great spending time with like minded people learning new things and sharing knowledge with others.