Today I went from the depths of the ocean to the Moon. I visited the Galapagos Islands, the Colosseum, Antartica, Mars, and Mount Rushmore. I saw Sharks, Pythons, and Polar Bears all from inside the school.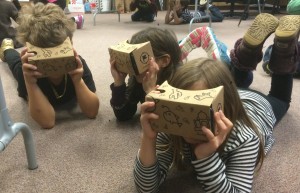 Along with students and teachers in grades 2-8, I went on and controlled a number of virtual field trips today thanks to the Google Expedition app.  Currently in beta testing, we were lucky enough to have Google Expeditions come out and let us explore.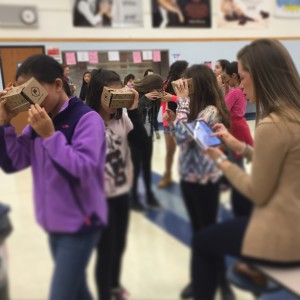 Using 360° views of different places around the world students used Google Cardboard to explore.  Turning left and right, looking up and down, each student could see panoramic views of oceans, cities, space, jungles, and more.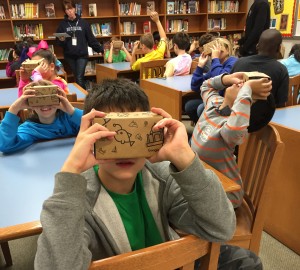 There are a large number of expeditions to choose from that relate to all areas of curriculum.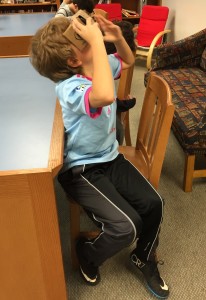 Teachers control the synchronized images on the students cardboard and can direct students to a specific point on the image. Students see an arrow directing them where to look allowing teachers to have their class all looking at the same thing and ready to learn. Below you see the teacher's view:

There is no way to replicate the experience. This technology has brought learning to another level.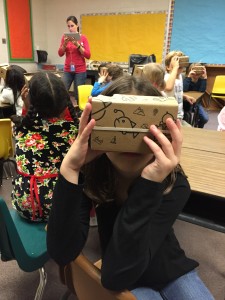 To learn more about Google Expeditions Pioneer Program click here