Online Whiteboards are a fantastic teaching tool, especially with touchscreen Chromebooks. They can be used to screencast, for digital assessments, to collaborate on an assignment, and much more.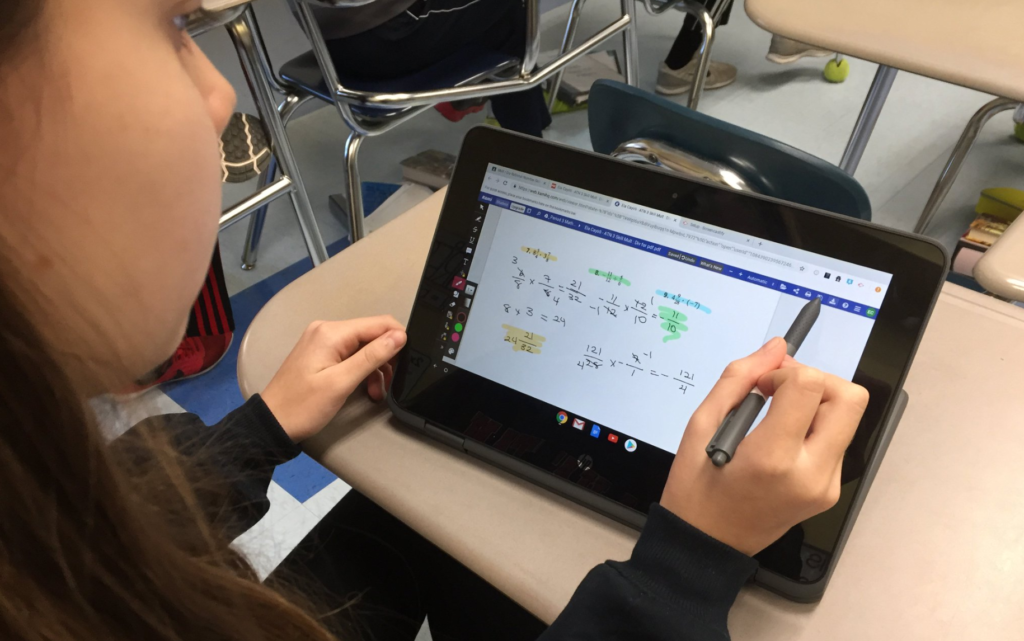 Here are some fantastic examples, find one that works for you:
Kami- install the Kami extension to open a blank, lined, graph, or music sheet. Saves to Google Drive where you can invite collaborators
Ziteboard- clean with an easy to use interface
Scratchwork is an online whiteboard and video conferencing tool designed with math students in ind. 4 free boards
Webroom- provices you with a whiteboardthat you can draw on or upload a file to share and discuss and analyze.
Draw Chat is a free service (up to 10 megabytes) that allows you to invite people via video chat to your whiteboard
Realtime Board– a powerful tool- free for education- provides a blank canvas on which you can type, draw, and post pictures. You can connect elements on your boards through a simple linking tool. Realtime Board includes an activity tracking feature.
Google Drawings- built into the Google Suite- works like a doc/slide/sheet and can be embedded into a Google Doc