I'm BACK!
This August I came back to my computer lab looking like this: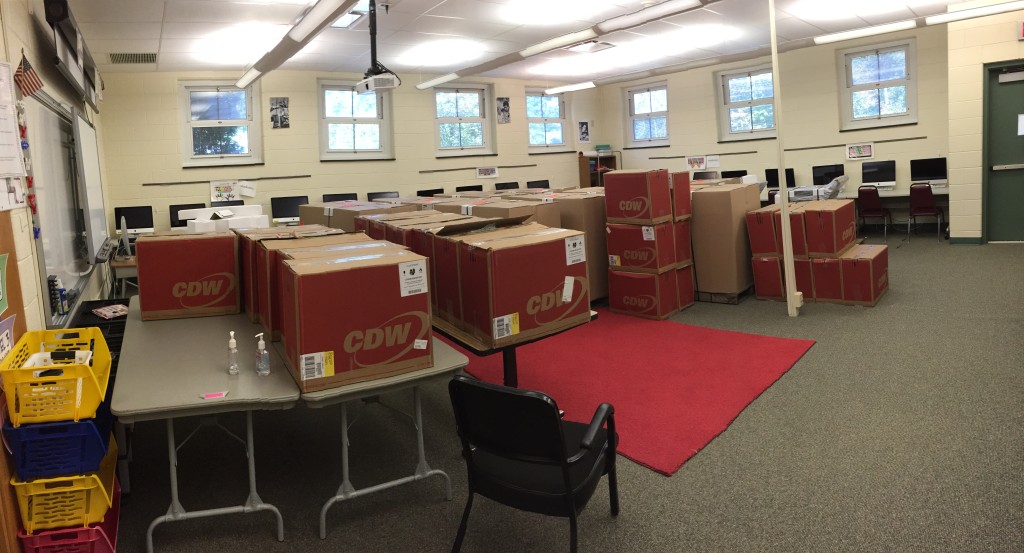 It's hard to tell but there are 200 new Lenovo N21 Chromebooks, 40 new iPad Airs, 12 Chromebook Carts, and 4 iPad docking and charging stations.
What does all this mean?
After two weeks of unpacking, assesst tagging, inventorying, and synching the second, third, and fourth graders are 1:1 with Chromebooks while the kindergarten and first graders are 2:1 with iPads.
My job is to work with teachers to integrate this new technology into the everyday curriculum.  So far it has been very basic, teaching the students how to log-in, open Chrome, and create a Google Doc.  It also required me to instruct the teachers how to do all the same things.
It's a big learning curve for the staff and I'm more than excited.
Read more about the tech initiative in a news article when my assistant principal and I were interviewed.