Augmented Reality, AR, is one of my favorite things to teach with. I've been presenting on it for years and if I was a better blogger there would probably be a ton of posts about it. To get myself back into posting, I've picked this topic, a favorite, and broken it down into multiple posts.
This quick video from Common Craft on what Augmented Reality is:
Here are some of my favorite apps for the youngest students:
AR Flashcards Alphabet (Free)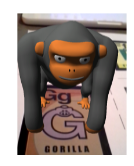 This is a great way to introduce AR. First, print the free cards from http://arflashcards.com/ and download the free app. Each letter has an animal "pop" out of the cards. First I have students work in teams to put the cards in alphabetical order. Then they get to see and hear the animals through the iPads. Next, we start to create sight words before seeing the animals. *The animals come with some free dinosaurs.*  Also offered are Addition
Also offered are Addition, Shapes, Space, and Colors for $2.99 each. Depending on how many devices you have, this may be worth it.
QuiverVision (Originally ColAR) Free- $$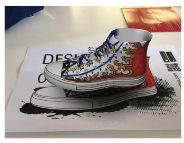 Using the coloring pages on their website (some free some paid), students coloring pages "come to life".  Depending on the coloring page I have incorporated this into character education, election lessons, character traits, STEM lessons, and social studies.
New, QuiverEducation is a one-time price for all their coloring packs, $7.99.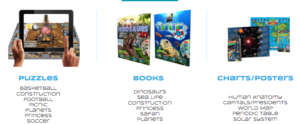 For the younger students, PopAR toys works because there are many physical items, puzzles, books, posters, and toys that they interact with frequently.  Students move from the physical item to the AR screen often while learning about different content.  While the PopAR items can become costly they are chock-full of information.
Zoo Kazam– free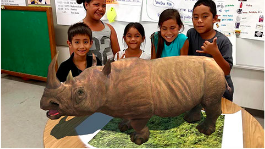 Although the last on today's' list for the youngest just starting out with AR, Zoo Kazam is a huge hit with students and teachers. First, print the trigger (paper the device looks at)as big or small as you like. The bigger you print it, the bigger the augmented reality image will appear. Think go to the your local Staples/Kinkos and print it HUGE. Next, students choose an animal and point the camera at the trigger.  The animal "pops up" and has basic facts: life expectancy, endangered status, size, weight, habitat, and diet. You can even change the weather conditions you are looking it.
Stay tuned, more AR apps to come.