While the details are not always right, it is nice to get the recognition for my program. http://newjerseyhills.com/echoes-sentinel/news/kindergarten-students-learn-basics-of-coding-in-watchung/article_eede83cd-37dc-5c80-b160-9fa2d1a497b0.html
Hour of Code went great.  Classes discussed the meaning of computer science and different jobs of computer scientists.  They then moved me through lines of "code" around a grid had I taped out on the floor.  We debugged their program every time I fell off the grid or fell into the lego moat.  Each grade level did the same thing to different degrees of difficulty.  It was fun and engaging.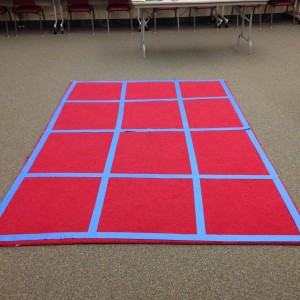 4th grade worked on/completed the Hour of Code Angry Birds Challenge.
3rd grade worked on/completed Tynker's Candy Quest.  Students found it to be challenging yet I did not have one frustrated student.  We discussed debugging our programs and it went great.
2nd graders worked on/completed Tynker's Puppy Quest.  I found similar results with 2nd and 3rd graders.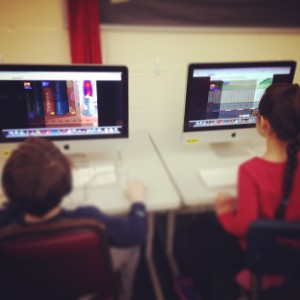 1st graders completed challenges in Kodable with a partner. It was a huge hit.  I wish I had time to crate Kodable hats which I saw somewhere online that week. Super easy and super cute of the fuzzy characters made of construction paper and a sentence strip to hold them on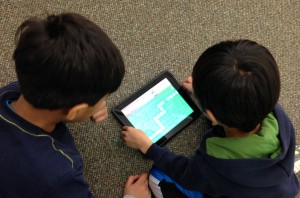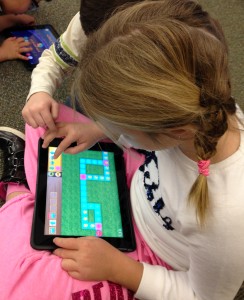 Kindergartners as you saw in the article used Daisy the Dinosaur. I wanted to have them complete the challenges but reading them independently was too hard and completing them as a class was too much at once. Their job was to keep Daisy busy.  Those that needed a challenge completed challenges in The Foos.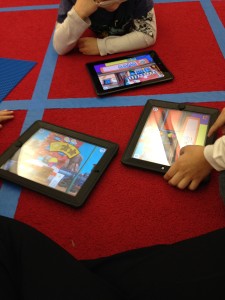 Computer club students asked if they could take a break from their projects and continue coding. Many of the girls were adventurous and attempted to make the animated cards in Tynker. I was/am very proud of them.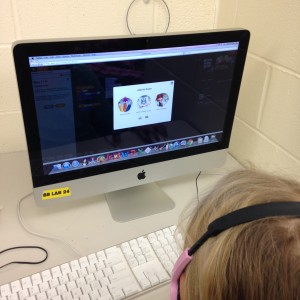 An article about our STEM program as also published! I am loving the change to STEM and will post more about it soon. Read the article here.
We actually continued coding in STEM with unplugged activities.  First we coded our friends to stack cups. The activity can be found here: http://csedweek.org/files/CSEDrobotics.pdf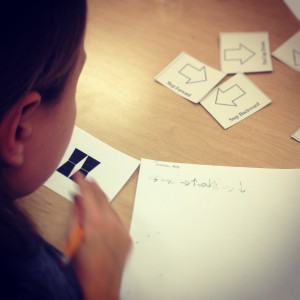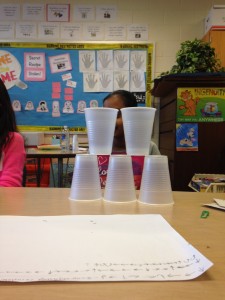 We also coded our friends to draw images on graph paper.  The graph paper activity was easier and was more of a hit. We started out on 4×4 and students wanted to use 10×10.  I love their ambition. The activity can be found here: https://learn.code.org/unplugged/unplug3.pdf
STEM is going great. This past week I presented at NJECC some great STEM gifts and gadgets for the classroom and friends and family. Take a look.