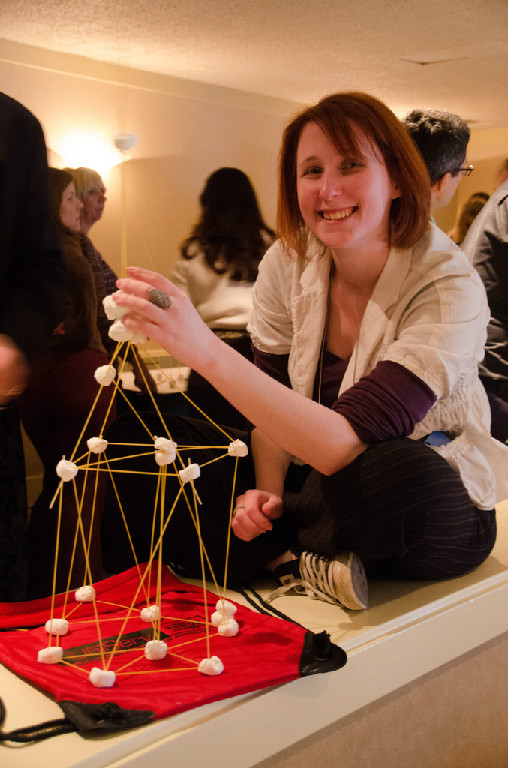 My name is Arielle Goldstein and I am a School Library Media Specialist that is all about disrupting thinking, fostering creativity, solving problems, and asking questions.
I am a New Jersey native who enjoys reading, listening to music, and most of all traveling. You will never find me anywhere in the world without a book, my iPhone, and my iPad.
Currently, I hold a Supervisor Certificate,  School Library Media Specialist Certificate, a Masters Degree in Educational Technology, a Masters Degree in Elementary Education (K-8) Supervisor Certificate.
This is my first year, 17/18 teaching High School and I'm in a library that is 25+ years old. My job is to gut, remodel, and update it to make it more inviting engaging, and collaborative. The library is not only getting a facelift but my plan is to change the mindset of the students as well.
Previously, I work in a NJ elementary school as a Computer Teacher and Library Media Specialist. My job involved integrating information literacy skills and technology skills into the K-4 curriculum. Each project was planned and taught alongside classroom teachers to smoothly integrate content and technology. Throughout the K-8 district, I was a Technology Leader constantly learning about new technologies and working with my team to inform and educate the staff.
Along with my teaching schedule, I maintained Chromebooks, iPads, Macbooks, and other technology within the school. There I supported as a GAFE Admin for the school district.
My passion over the years was/is for STEAM.  Over 3 years I developed and implemented a complete K-4 STEAM program.  Teachers had a STEAM room stocked with materials, lesson ideas, training, and support to implement a school-wide STEAM program.
When I'm not in school I'm home with my two Old English Sheepdog and spending time with family.
Fast Facts:
Birthday: December 27th

Favorites: 

Children's Book: Catcher in the Rye, A HandMaid's Tale, The Dot, Alexander and the Terrible Horrible No Good Very Bad Day, and Gregory the Terrible Eater

Movie: The Little Mermaid, Big, Empire Records, The Wizard of Oz

Children's Author: Kevin Henkes, Peter Reynolds

Color: blue

Fear of spiders
Coffee FANATIC

Quote: "I am not a teacher but an awakener." -Robert Frost